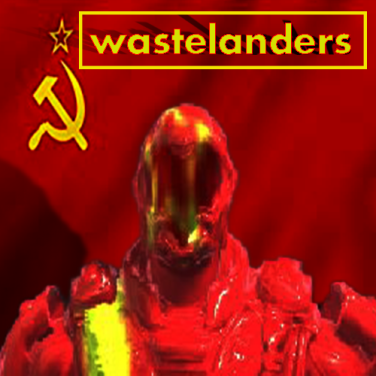 Wastelanders 2
A downloadable game for Windows, Linux, and Android
A new global war has arise. It is a battle between Communism and Capitalism. A person(US Spy) is tasked with sabotaging Communist supplies. There are a variety of historical, current and future weapons to play with and there are 2 levels and each level the sabotaging will be longer and even difficult. All of these factors made Wastelanders 2 best First Person Shooter game ever to be released on itch.io. And this game will be used just as prototype testing for our future game mechanics.

-Notchmods
_____________________________________________________________________________________________
Originally created as a prototype for our next project. We have decided to release it as a continuation on the original theme of Wastelanders. Indicating the end of our less professional projects. The first two stages to be created are an exploration of mechanics, but most of our efforts will be focused on the final scene.
Wastelanders 2 is going to be the last Notchmods-released game. After its completion we will begin work on our huge next project under a different name. This project will take many years.
- Digthepig
Latest features added to the mobile version of the game:
1. The aiming function for all the weapon
2. The game will save the score even if you quit the game
3. Added new weapons
4.Revamped the UI and the maps
5. Fixed the bugs
Install instructions
Windows:

1. Click the download button.
2.Go to the file "Wastelanders 2 BETA" and extract the files.
3.Enjoy the game
Linux:
1. Click the download button
2. Go to Downloads and right click on the files
3. Extract the files
4.Right click on the Wastelanders Linux.x86_64 and click on properties
5.Tick the checkbox
6. You've complete this complicated piece of puzzle. Now go enjoy the game in your Linux PC, I won't judge you it's your choice

Comments
Log in with itch.io to leave a comment.
First person to beat the beta 1.0
Congratulations sir just wait for the full release and you'll surely be the first person to beat it
wsadstrelestteedr2trared2nstswsad2rteedenstresstre2nstsnsr2trr2trrr2trwsadr2trswsad2rrnsr2trr2trlestswsad2rrnsr2trr2trlestssteedarednsr2trr2trr2trsstre2nsts22lestarednsr2trr2trr2trsstre2nstssstreteedwsad2nstrr2trwsadr2trsswsad2rrnsr2trr2trlestnsr2trr2tr2nstrr2trwsadr2trsswsad2rrnsr2trr2trlest22lestarednsr2trr2trr2trsstre2nststeedteedenstrensr2trr2tr2nstrr2trwsadr2trsswsad2rrnsr2trr2trlest22lestarednsr2trr2trr2trsstre2nststeedrr2trwsadr2trarednsr2trr2trr2trsstre2nsts22sstreteedwsadnsr2trr2tr2nstrr2trwsadr2trsswsad2rrnsr2trr2trlest22lestarednsr2trr2trr2trsstre2nststeed
sslr2etle2larneeeael2etlle2laa2n2etlle2laa2etlle2laatn2n2etlle2laa2etlle2laa2n2etlle2laa2etlle2laar2etltrr2etltr2etlnrneerneetr2etltrrneer2etltr2etlnrneer2etltr2etlnrneerneetr2etltrrneeeaelr2etltrr2etltr2etlsslr
Best FPS game on itch.io if you want to tell me about a bug go to my website and attach an image and give me a brief description about the bugs.
Best game of all time
- Game Awards 2019